Blowing bottle mechanism manufacturing processJianbang Machinery daily chemical filling production line xiaobian take you to understand, I hope to be helpful to friends in need. Bottle blowing machine is a device that makes plastic particles into hollow containers by blow molding process. The process of bottle making is as follows;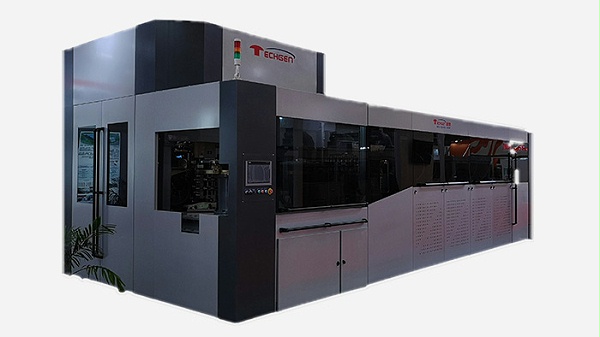 A, preheating
The bottle preform(embryo)Through infrared high temperature lamp irradiation, the bottle blank(embryo)The billet(embryo)The body part is heated to soften, in order to maintain the shape of the bottle mouth, the bottle blank(embryo)The mouth does not need to be heated, so a certain cooling device is needed to cool it.
Two, blowing bottle forming
The stage is to preheat the preheated bottle(embryo)Place it into the blown mold that has been done, and aerate it under high pressure(embryo)Blow and pull into desired bottles.
Bottle blowing machines on the market are generally divided into automatic and semi-automatic two kinds.
The automatic bottle blowing machine combines the two operations of the bottle blowing together through the operation of the manipulator, eliminating the need to manually preheat the bottle blank in the middle(embryo)The process of putting in a blow mold. The speed of production is greatly accelerated, and of course the price is higher than semi-automatic.
Guangdong Jianbang Machinery Co., LTDFounded in2006 Years to2015 Was identified as the national high-tech enterprise, mainCIPSystem,SIPsystem ,UHTSterilizing machine, linear blowing machine, filling machine,Conveyor beltAnd supply complete pre-treatment, filling and post-packaging line equipment. The company has many years of experience in the whole line design, supply and integration, with a group of experienced technical team.