Jianbang Machinery daily chemical filling production line xiaobian take you to understandFilling machine maintenance and use. Recently with foodQSCertification, edible oil manufacturers have begun to pay attention to product quality and packaging, so the oil filling machine in the filling machine position protruding. However, too much use of filling machine will appear a series of problems, so jianbang Machinery daily chemical filling production line xiaobian feel it is necessary to introduce the maintenance and use of filling machine.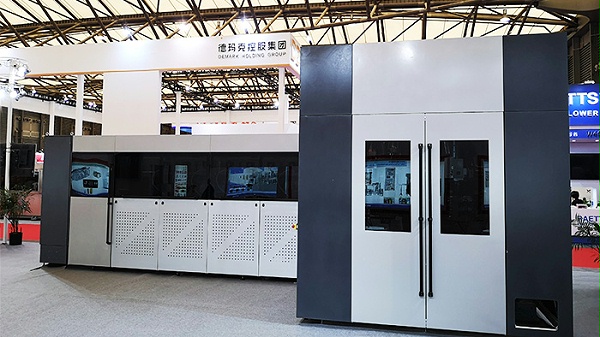 use
1Because the filling machine is an automatic machine, the size of easy-pull bottle, bottle pad and bottle cap should be uniform.
2Before starting, you must use the handle to turn the machine to see if there is any abnormality in its rotation. It is really clear that it can start normally.
3When adjusting the machine, the tools should be used properly. It is strictly forbidden to remove the parts with too large tools or too hard force so as not to damage the parts or affect the machine performance.
4Whenever the machine is adjusted, be sure to tighten the loose screw, use the handle to turn the machine to see whether the action meets the requirements, can start.
5The machine must be kept clean. Oil stains, liquid medicine or glass fragments on the machine are strictly prohibited to avoid machine erosion. Therefore, the machine must:
⑴Machine in the production process, timely removal of liquid medicine or glass debris.
⑵Before shift, all parts of the machine surface should be cleaned once, and clean lubricating oil should be added to all moving parts.
⑶Once a week should be swab, especially in ordinary use is not easy to clean the place to wipe or blow with compressed air.
Disinfection and rinsing
1, unscrew the upper and lower fixed screws, disassemble the betting liquid system for overall disinfection, or disassemble it for separate disinfection and cleaning.
2, put the liquid inlet pipe into the cleaning solution and start cleaning.
3,500mlThere may be errors in the actual filling of the model, so use the measuring cylinder to measure the accuracy before formal filling.
4, needle for filling machine,10Using the standard type5mlor10mlSyringes,20Type with20mlGlass filler,100Type with100mlGlass filler.
Guangdong Jianbang Machinery Co., LTDFounded in2006 Years to2015 Was identified as the national high-tech enterprise, mainCIPSystem,SIPsystem ,UHTSterilization machine,Straight line bottle blowing machine, filling machine, conveyor belt and other products, and supply complete pre-treatment, filling and packaging line equipment. The company has many years of experience in the whole line design, supply and integration, with a group of experienced technical team.