Jianbang machinery edible oil filling production line xiaobian for you to introduceConveyor belt application range. Conveyor belt, belt conveyor in agriculture, industrial and mining enterprises and transportation industry is widely used to transport a variety of solid block and powder like materials or articles. The application scope mainly includes the following points: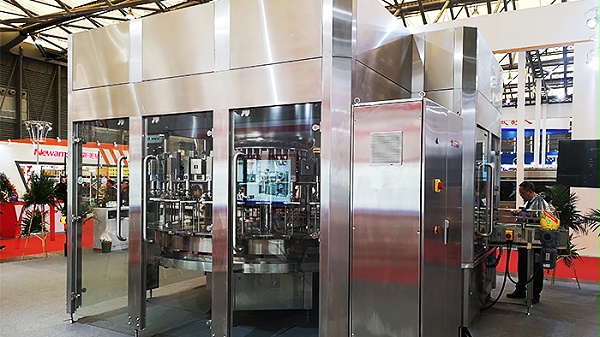 1, food and biscuit industry: net belt, cooling spray machine net belt, flat bending machine net belt, chocolate coating machine b net belt. At the same time the production of biscuit machinery, egg-spraying machine type B net belt and meat conveyor type of net belt, import machine ultra-thin energy-saving net belt.
2, Instant noodles and rice noodles industry;Steam mesh belt, fried box, drying box, cutting knife, knife comb, face knife, face comb, shaft, forming box, etc.
3, Stainless steel flat-top chain for all kinds of quick-frozen food and vegetable dehydration line equipment. Chip removal chain.Conveying chain, net belt, support shaft, etc.
4, glass annealing furnace mesh belt, baking furnace mesh belt, bottle machine mesh belt, Mosaic mesh belt, specifications are crankshaft type, straight shaft type, diamond, double helix type.
Guangdong Jianbang Machinery Co., LTDFounded in2006 Years to2015 Was identified as the national high-tech enterprise, mainCIPSystem,SIPsystem ,UHTSterilization machine, linear bottle blowing machine,Filling machine, conveyor belt and other products, and supply complete pre-treatment, filling and packaging line equipment. The company has many years of experience in the whole line design, supply and integration, with a group of experienced technical team.