Jianbang machinery edible oil filling production line xiaobian take you to understandNotes for conveyor belt. Conveyor belt is widely used in cement, coking, metallurgy, chemical, steel and other industries in short distance, small throughput occasions. But still some still need to pay attention to, small make up a simple explanation for you.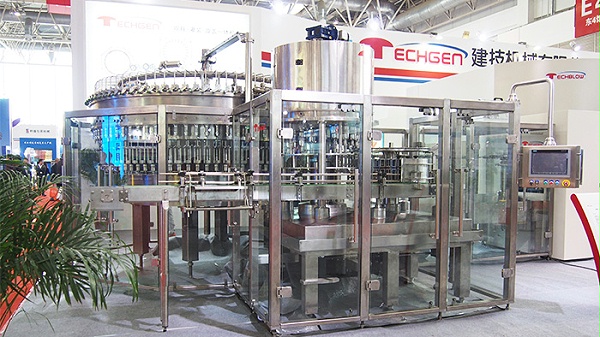 The popularity of conveyor belt in industrial production, multiple varieties, high performance, lightweight, multi-functional, long life are several aspects of concern of manufacturers. In industrial production, the correct use of conveyor belt is particularly important, conveyor belt in use should pay attention to the following matters:
1.Avoid roller covered by material, resulting in improper rotation, prevent leakage stuck between the roller and the belt, pay attention to the lubrication of the conveyor belt moving part, But not greasy conveyor belt;
2.Prevent conveyor belt load start;
3.Deviation of conveyor belt should be corrected in time;
4.When it is found that the conveyor belt is partially damaged, it should be repaired with artificial cotton in time to avoid expansion;
5.Avoid conveyor belt subjected to rack, pillar or block material block, prevent collision and tear.
Guangdong Jianbang Machinery Co., LTDFounded in2006 Years to2015 Was identified as the national high-tech enterprise, mainCIPSystem,SIPsystem ,UHTsterilizer, linear bottle blowing machine, filling machine, conveyor belt and other products, and supply complete pre-treatment, filling and packaging line equipment. The company has many years of experience in the whole line design, supply and integration, with a group of experienced technical team.