Case name: Liangshan Yifeng Oil--Walnut oil fillingProcessing projects annual filling capacity1010,000-ton project Case
Partner: Liangshan Yifeng Grease Co., LTD
Cooperation time:2020years1month & 2021years8month
Products used:1#line 200ml~1L Glass bottle thread capacity1000 BPH(Air flush bottle to automatic labeling)
Products used:2#line 1L-5L PETBottle line capacity1600-1800BPH (Filling to robot packing)
Products used:3#line 10L-20L PETBottle line capacity600-800BPH(Filling to labeling)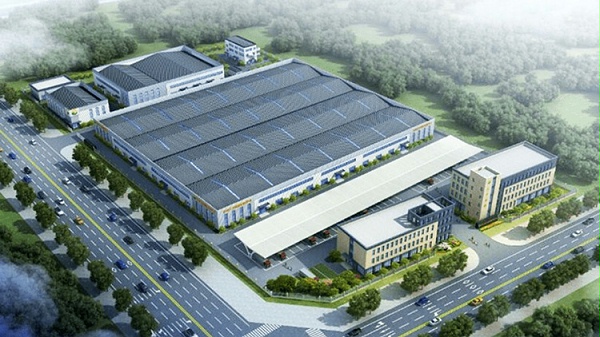 Liangshan Yifeng Grease Co., LTD2019Established by Zhejiang Guofeng Oil Co., Ltd. with registered capital through east-west cooperation and assisted by zhejiang Agricultural Bank's east-west poverty alleviation group2000Yuan Yuan, located in Xichang Chengliang Industrial Park, covers an area33300Square meters, the company's main cooking oil(Walnut oil)Walnut products(Walnut nuts, walnut powder, etc), feed, agricultural products and organic fertilizer commercial production, sales, is set research and development, production, sales as one of the walnut oil production enterprises.
Liangshan Yifeng Oil co., Ltd. relies on the management of Zhejiang Guofeng Oil co., Ltd. in the oil industry. As well as the concept and research and development technology, do a good job of radiation driven, in depth according to liangshan ecological walnut brand.
Liangshan Yifeng Oil comes from Zhejiang, we will inherit the spirit of Zhejiang businessmen: after untold hardships, say thousands of words, travel thousands of mountains and rivers, do everything possible.
Adhering to the spirit of contract, the company adheres to the concept of "taking the agriculture, serving the agriculture, win-win cooperation" to help the revitalization of Liangshan rural industry.
In recent years, with the substantial increase of walnut planting area inside and outside the province, walnut sales into the "bottleneck period". As an important industry in our city's poverty alleviation and forest prosperity, in order to extend the industrial chain of walnut, increase the added value, stabilize farmers' income, ensure the results of poverty alleviation and help rural revitalization,2020years11In May, Liangshan Yifeng oil walnut oil deep processing project officially started construction in our city.
Walking into the construction site of Liangshan Yifeng fat walnut oil deep processing project located in Chengliang Industrial Park, the workers are stepping up their work. At present, the equipment has entered the site, the plant, warehouse, air conditioning storage, research and development building and other core bodies have been basically completed, will soon enter the equipment installation and commissioning stage. It is reported that the total investment of the project2.5Hundred million yuan, divided into the first, second and long-term planning, is expected to be in the first phase of the project2021years4Month completed and put into production, will achieve annual processing of walnut10About ten thousand tons. The project is settled in Xichang, Liangshan by the leading group of poverty alleviation in central and western China. The aim is to promote the diversified development of walnut industry in The whole prefecture. The steady progress of project construction cannot be separated from the strong support of Xichang Municipal Committee and Government. As the project is completed and put into operation, new jobs will be created200More than one, driving related employment opportunities3000More than people, to promote the revitalization of Xichang city, Liangshan prefecture industry development.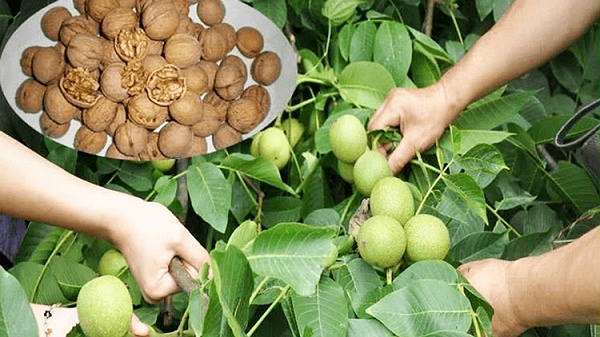 "Said Zhang Jianguo, chairman of Liangshan Yifeng Oil co.
Walnut, in addition to walnut kernel can be eaten directly, but also made of walnut oil, walnut milk and other products. In addition, walnut green shell can be made into activated carbon, shell can be made into boards and other more advanced processing products, with the landing of the project into production, so that walnut has become the local people's "rich fruit".
Automatic filling workshop, total3A production line, annual comprehensive filling capacity10Ten thousand tons, the assembly line has realized automatic production lines from gas punching bottles, weighing and filling, lamp inspection, labeling, robot packing, sealing, etc.
The production line of its filling workshop is Guangdong Jianbang Machinery Co., LTD(To build the skill)Construction and manufacturing, installation, commissioning and operation of production.
Process flow chart of production line:

C&t group mainly develops and owns a number of technologies and series of equipment, including rotary(A straight line)Blow and spin(A straight line)Weighing and filling, spinning cap, liquid nitrogen and nitrogen filling, spider hand ring press machine, open packing, testing, robot packing machine, robot palleting machine, online loading, docking three-dimensional storehouse and other processes. The company produces32Head rotary high speed weighing filling machine is accessible 5Lbottle capacity≥7200/Hour, precision±1g.
We provide technical, versatile and flexible solutions to improve production capacity, improve productivity and customize high quality equipment for our customers. From design to completion of production and assembly, our machines meet the needs of the current market, to help our customers respond quickly to market demands and maintain product competitiveness.
Guangdong Jianbang Machinery Co., LTDFounded in2006 Years to2015 Was identified as the national high-tech enterprise, mainCIPSystem,SIPsystem ,UHTSterilization machine,Straight line bottle blowing machine, filling machine, conveyor belt and other products, and supply complete pre-treatment, filling and packaging line equipment. The company has many years of experience in the whole line design, supply and integration, with a group of experienced technical team.