caseName: Yichun Huiyuan Jiayi drink-Agaric antler neutral productAseptic filling project- Annual output of3 Ten thousand tons sterile whole line
Partner: Yichun Huiyuan Jiayi Beverage Co., LTD
Cooperation time:2017years7month~2018years6month
Products used: Building technology6layerHDPEbottle24,000BPHAseptic filling line
In response to the national revitalization of northeast China's initiative, under the environment of yichun City government to attract investment, actively cooperate with the local government and local enterprises, led by Yilin Group, bring together Huiyuan juice for many years of agricultural products processing experience, Yichun Huiyuan Jiayi Forest Video Co., LTD100%Holding and establishing Yichun Huiyuan Jiayi Beverage Co., LTD.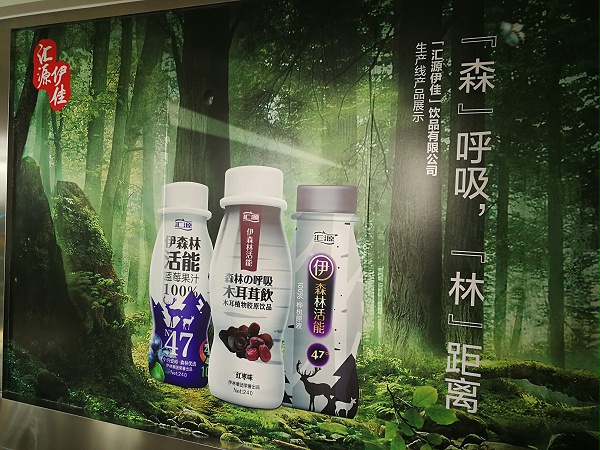 Yichun Huiyuan Jiayi Beverage Co., LTD. Office address is located in yichun City, yichun City, Heilongjiang Province, hongqi Street, Uma River District, Yichun City, The world's largest Korean pine forest, known as the "natural oxygen bar"13Building,2017years06month28 It was registered and established in Wucui Branch of Yichun Market Supervision Administration with registered capital of3000(ten thousand yuan), to stimulate local employment and economy, actively develop northeast characteristic agricultural products, for the local rich blueberry, agaric and other products, to provide customers with the best agaric mushroom and blueberry juice drinks, wine, fruit wine, small Hinggan Mountains landmark drinking water, while developing nut milk drinks and vegetable protein drinks and other drinks.
Jiayi beverage is a well-known enterprise in Yichun, as well as the industry of Yichun Yellow Pages. Relying on Yilin Group, Jiayi Beverage actively carries out scientific and technological research and development, advancing with The Times, extracting health care products beneficial to human body from natural food materials, such as pure high-quality health care products such as anthocyanin extracted from blueberries, which has obvious anti-aging effect. Deep development, increase added value, improve disorderly development, actively carry out organic and green cooperation with local farmers and forest households, increase the investment and breeding area of local iconic agricultural products such as agaric blueberry, and stabilize the planting and breeding income of cooperative farmers.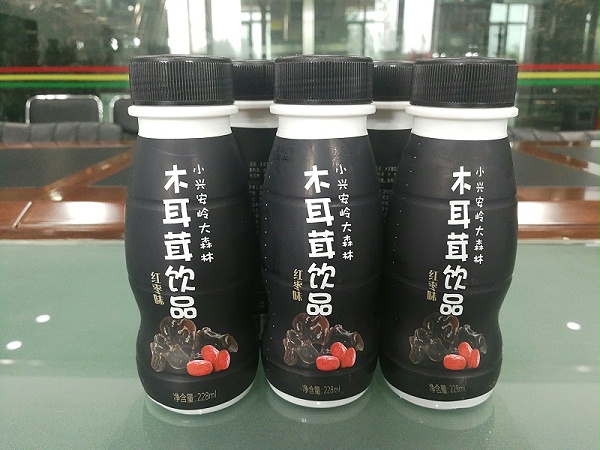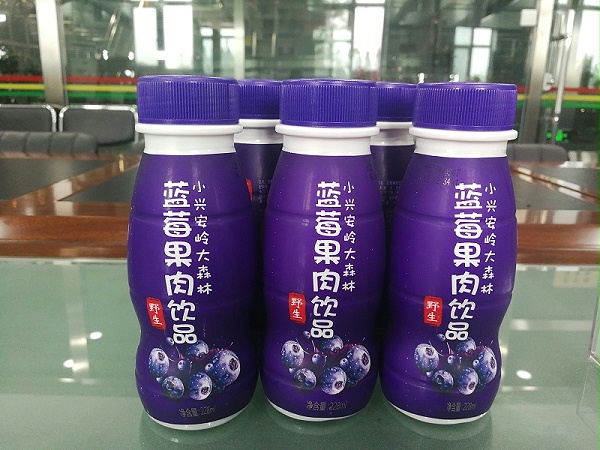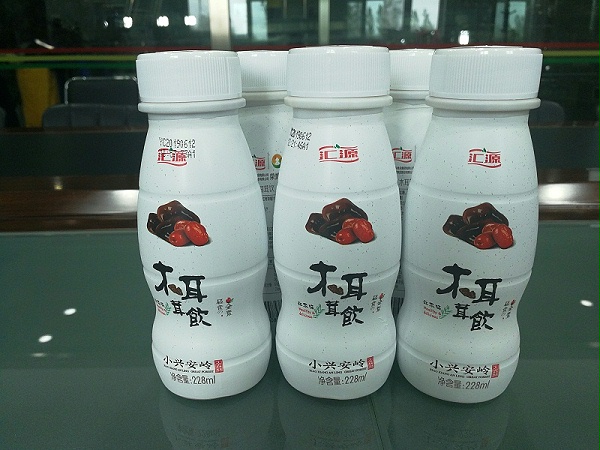 (The products in the picture are already on the market)
The optimization of agaric and blueberries population maintenance in the vast forest of small xing anling climate temperature sunshine condition the most generous natural areas, and ensure that drinks are used by the natural organic raw materials, natural health, healthy full original fruit, taste pure, so that make to chopped black fungus and blueberry juice, the breath of xiaoxinganling is truly, contains the charactizing a fine artistic conception.
Only a high-quality environment can produce high-quality mountain extract, so that the people in the mountains can spontaneously cultivate mountains and forests from the heart, and understand that protecting the environment is to protect productivity, solve the problem of both economic development and environmental protection, consolidate ecological civilization, and build a beautiful Yichun. It not only responds to the slogan of rejuvenating northeast China, but also confirms General Secretary Xi jinping2005years8The scientific conclusion that green mountains and clear waters are mountains of gold and silver is also feasible in northeast China, Heilongjiang Region, Lesser Khingan Mountains and Yichun.
Customer needs, concerns and key solutions
End product requirements: can be stored at room temperature220g bottled Blueberry fruit juice, bottled agaric juice containing agaric granules , Coffee milk, milk tea, fruit drinks, milk drinks.
Customer capacity requirements:24,000-28,000 BPH
Key concerns of customers:
1.
How can neutral products be truly sterile?
The customer's agaric drink is a neutral product, as sensitive as milk. General ultra-clean or aseptic filling equipment cannot guarantee the safety of the filling process. Need to be able toLOG 6True aseptic filling machine.
Construction technology solutions:
Neutral product filling, construction technology to provide a complete set of advanced aseptic technology to ensureLog 6Grade aseptic filling. This is a set of aseptic filling technology system for filling milk and even special medical products.
Main machine dry hydrogen peroxide sterilization aseptic cold filling machine, equipped withHEPA Filter aseptic positive pressure protection system, aseptic environment can be maintained. Empty bottle external, internal sterilization, sterilization of hydrogen peroxideH2O2A special rationing device. Patented bottle thread sterilization. Professional hydrogen peroxide gaseous preparation, not simple pressure spray, but hydrogen peroxide vapor spray, dry decomposition by sterile hot air, do not need water flushing. Hydrogen peroxide residue in line with national regulations, lower than0.5 ppm .
Aluminum foil coil sterilization, blanking and hanging cover, aluminum foil cover without burr edge, good shape, smooth slide, reliable hanging cover.
Fruit filling valve set, suitable for fruit, pulp, fiber products, capping machine torque, pressure and heating temperature can be set by human-machine interface.
High protection level of electric control cabinet; Operating system ConfigurationUPSUninterruptible power supply; Automatic parts and pneumatic parts are international brands; With independentCIP/SIP; Independent sterile hot air preparation system. support72Hour continuous production. Support for low temperature/ Room temperature filling. Anti - drip and anti - splash, filling precision is reliable.
2.
Granular product
In particular, agaric tissue involves many problems, such as the sterilization effect of the product itself. Does it affect the opening and closing of the filling valve during filling, thus affecting the filling volume accuracy?
Construction technology solutions:
Developed jointly with well-known valve body suppliers, jianji patented technology to handle liquid filling valves containing particles.
At the same time, the fruit fiber and agaric particles can be cut.
3.
Protection of final products
After aseptic filling, how to avoid the deterioration caused by oxygen infiltration into the oxidized product in the bottle at room temperature? Even in glass bottles, oxygen slowly seeps into the bottle. How to avoid the influence of ultraviolet and visible light on the quality of multiple products? Smells and colors, for example, can change depending on the spectrum. And how to deal with empty bottle pollution?
Construction technology solutions:
Work with partners to provide6layerHDPEBottle on-line blowing system, perfect blocking visible light and ultraviolet light, and blocking oxygen penetration. Address customer protection concerns about the final product. At the same time rely on30With years of experience, C&T has also contracted all upstream feeding and mixing systems for blowing bottle systems. For empty bottles after special technical treatment, also perfect to remove customer doubts.
4.
Switching between different product specifications
As it is a new product, the market is unknown, so the production may need to be regulated according to the number of orders, and whether the production line has fast switching function. If it is a rotary machine, then according to the different bottle shape replacement fixture, replacement, need to redo largeCIP/SIPTo continue production, replacement will waste production time6More than an hour. Workers will face overtime and shift production. How to do?
Construction technology solutions:
When the customer changes the specification, only the bottle feeding screw and a few non-core replacement parts need to be replaced, which can be completed by switching on the touch screen with one key. 20Including short-term sterilization within minutes, you can quickly enter the production of new specifications. Save the changing time, save the cost of cleaning materials, workers do not need to waste time.
CCG eventually completed the aseptic filling line for the yichun Huiyuan Jiayi plant by performing the turnkey project.
Bottle type range:220ml HDPEbottle,A total of1Kind of.
Capacity of the whole line: 24,000-28,000 BPH 220 ml
Main technology sequencing:
Feeding system → HDPEBottle blowing machine → Unscramble bottle machine → Aseptic wind conveyor belt (with high efficiency filter fan)
→ Dry sterilization aseptic filling aluminum foil capping system → Leakage and liquid level detection machine
→ Outer cover capping machine → Shrink furnace of sleeve label machine → The wind blow dry
→ Laser code printer → Coding and label detection machine → Cardboard bundle packing machine
→ One piece wrapping machine → Box weighing removal equipment → Sealing machine → Carton printing machine
→ Palletizing system. Through the construction of technology bottle conveying box conveying system.
Appreciation of the process layout of this project: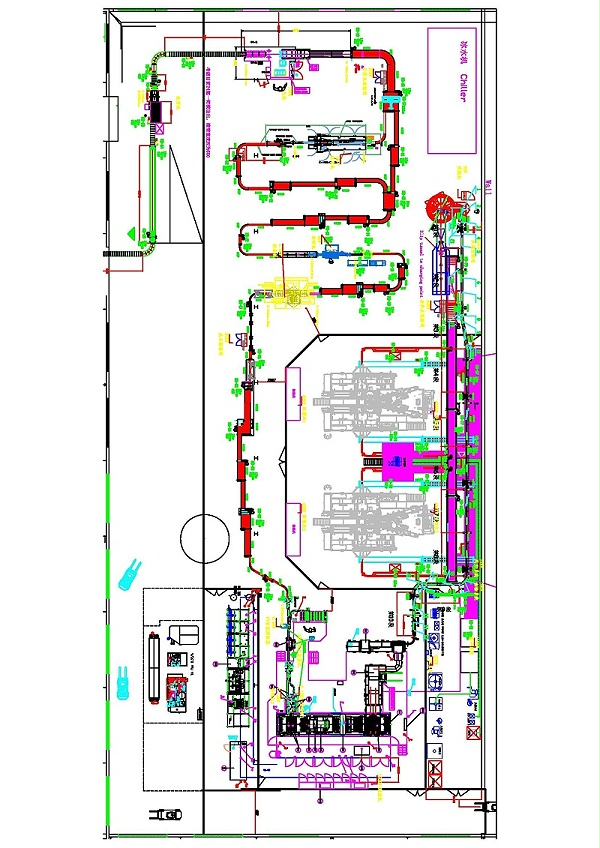 We provide technical, versatile and flexible solutions to improve production capacity, improve productivity and customize high quality equipment for our customers. From design to completion of production and assembly, our machines meet the needs of the current market, to help our customers respond quickly to market demands and maintain product competitiveness.
Guangdong Jianbang Machinery Co., LTDFounded in2006 Years to2015 Was identified as the national high-tech enterprise, mainCIPSystem,SIPsystem ,UHTsterilizer, linear bottle blowing machine, filling machine, conveyor belt and other products, and supply complete pre-treatment, filling and packaging line equipment. The company has many years of experience in the whole line design, supply and integration, with a group of experienced technical team.