Classification of irrigation machinesAccording to the filling principle, it can be divided into atmospheric pressure filling machine, pressure filling machine, liquid filling machine, oil filling machine, paste filling machine, sauce filling machine, granule slurry filling machine, powder filling machine, bucket water filling machine and vacuum filling machine. Next jianbang Machinery daily chemical filling production line xiaobian take you to introduce in detail.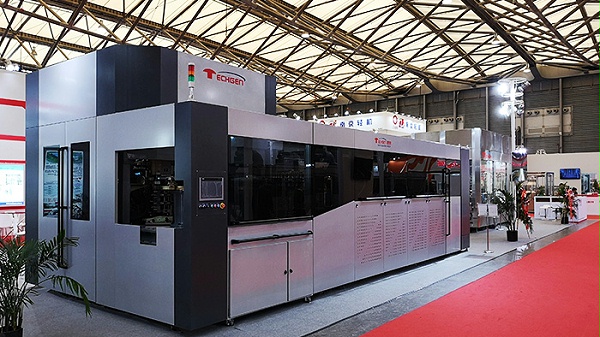 Atmospheric filling machine
It is filled by liquid weight under atmospheric pressure. This kind of filling machine is divided into timing filling and constant volume filling two kinds, only suitable for filling low viscosity gas free liquid such as milk, white wine, mineral water and so on.
Pressure filling machine
It is filled under higher atmospheric pressure, which can also be divided into two kinds: one is the pressure in the liquid storage cylinder is equal to the pressure in the bottle, and it is filled by the liquid weight flowing into the bottle, which is called isobaric filling;The other is that the pressure in the liquid storage cylinder is higher than the pressure in the bottle, and the liquid flows into the bottle by the pressure difference. This method is used in high-speed production lines. Pressure filling machine is suitable for filling liquid containing gas, such as beer, soda, champagne and so on.
Vacuum filling machine
The pressure in the bottle is lower than the atmospheric pressure for filling. This filling machine has the advantages of simple structure, high efficiency and wide adaptability to the viscosity of materials, such as oil, syrup, fruit wine and so on.
Oil filling machine
Can fill all kinds of oil, such as edible oil, lubricating oil, peanut oil, soybean oil and so on. This kind of filling machine is specially developed for filling oil materials filling machinery, can realize manual operation and unmanned operation flexible configuration, such as cooking oil filling machine. According to the metering method can be divided into flow meter type. The piston type. Weighing type, etc. According to the equipment style can be divided into linear and rotary. Most domestic oil producers are located in Shandong Province. Guangdong province. Jiangsu Province and other places.
Plug filling machine
This kind of filling machine is widely used in medicine, food, daily chemical, oil, pesticide and other special industries, can fill all kinds of liquid, paste products, such as disinfectant, hand sanitizer, toothpaste, ointment, all kinds of cosmetics and other items.
Liquid filling machine
New horizontal design, light and convenient, automatic pumping, for thick paste can be added hopper feeding. Manual and automatic interchangeover function: when the machine is in the "automatic" state, the machine can automatically carry out continuous filling according to the set speed. And when the machine is in"manual"State, the operator steps on the pedal to achieve filling, if it has been stepping on, it will also become automatic continuous filling state. Anti-drip filling system: when filling, the cylinder moves up and down to drive the closed head.
Guangdong Jianbang Machinery Co., LTDFounded in2006 Years to2015 Was identified as the national high-tech enterprise, mainCIPSystem,SIPsystem,UHTSterilizing machine, straight line blowing machine, filling machine, conveyor belt and other products, and supply complete pre-treatment, filling and packaging line equipment. The company has many years of experience in the whole line design, supply and integration, with a group of experienced technical team.